Larry A. Larson Speaker Series: Creating Flood Resilient Communities
The intent of this series, which is organized by the ASFPM Foundation, is to create opportunities for interaction among the nation's thought leaders on flood risk reduction policy. Future events will maximize timely exposure to relevant discussions and debates on community-based flood risk management, an area of policy and practice that was notably shaped and influenced by Larson's life work. This series will be of lasting benefit to foundation donors and event participants.
2017 - The featured speaker for our third annual event (July 9, 2017) was Dr. Dennis Mileti, professor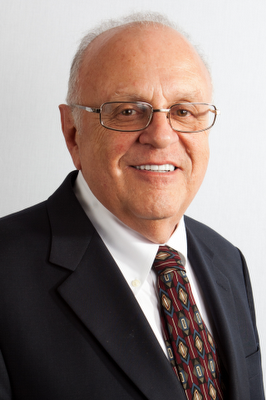 emeritus of sociology at the University of Colorado Boulder and director emeritus of the Natural Hazards Center. Mileti discussed "Floodplain Management and Community Resilience in a World with Changing Contextual Factors" and highlighted his observations of how community factors such as connectedness, political climate, resources and catalysts can impact floodplain management and community resilience.
This special evening started with a hosted reception at 5:30 p.m. The 90-minute program began at 7 p.m. with a presentation by Mileti followed by a facilitated panel and audience discussion. The 2017 Speaker Series was held in conjunction with the 42nd Annual Natural Hazards Research and Applications Workshop, which took place July 9-12. If you have any questions about how to participate in the Speaker Series event, please contact Diane Brown at asfpmfoundation@floods.org.

2016 - The featured speaker for our second annual event was Dr. Don Boesch, professor and president of the University of Maryland Center for Environmental Science and vice chancellor for environmental sustainability for the University System of Maryland. Boesch discussed "Effective Coastal Adaption Requires Getting a Fix on Sea-level Rise." This event was held Oct. 6 at the NOAA Center for Weather and Climate Prediction (Ground Floor Main Lobby, 5830 University Research Court, College Park, MD). The program also honored NOAA's Margaret A. Davidson for her career-long contributions serving coastal resource management needs across the nation. The NOAA Center for Weather and Climate Prediction was the selected location due to the strong ties between NOAA, ASFPM Foundation and ASFPM. Here is a video of Boesch's presentation.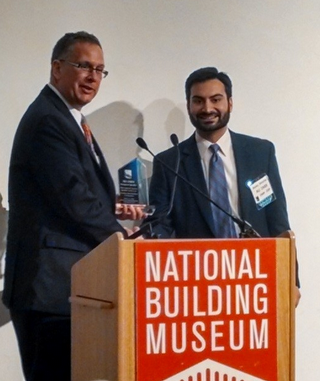 2015 - The inaugural event, which more than 60 attended, featured Ali Zaidi, associate director for Natural Resources, Energy and Science Programs in theOffice of Management and Budget, Executive Office of the President. His speech, "Protecting Federal Investments through National Flood Risk Management Standards," highlighted the administration's efforts with partners to reduce the costs and suffering from floods. The event was held March 17, 2015 at the National Building Museum in Washington D.C.